When Bryan Szweda is not focusing on his career path or fitness goals, he loves getting out in the world and traveling.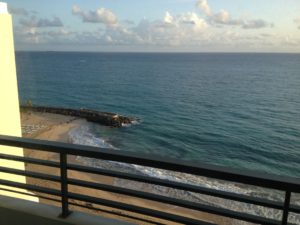 Over the years, Bryan has had the opportunity to visit many beautiful coastal areas across the globe. For Bryan Szweda there is no better way to sit back and relax than spending time out by the beach. There is something about the cool breeze, warm sand, clear water, and palm trees that keeps him always coming back for more. Some of his favorite travel destinations to date include Costa Rica, Jamaica, and San Diego.
Costa Rica
From hiking through the rainforest to ziplining through the trees to scuba diving and taking a nap on the beach, Costa Rica has something for everyone. Whether you're looking for fun, relaxation, adventure, or a combination of the three, Costa Rica has plenty to explore. While in Costa Rica, Bryan Szweda enjoys visiting the many beautiful beaches, admiring the gorgeous hiking trails filled with wildlife, waterfalls, caves, hot springs, volcanoes, and more.
Jamaica
Jamaica is another beautiful tropical island with a wide variety of things to see and do. Like Costa Rica, there is tons to explore throughout the rainforest and mountainous areas including wonderful, awe-inspiring scenery. Enjoy Jamaican culture with some live reggae music and get a taste of the delectable Jamaican cuisine. Bryan Szweda loves the food in Jamaica including jerk chicken, ackee and saltfish, dumplings, among other popular items.
San Diego
San Diego is located on the west coast of California and has a wide variety of popular attractions for the whole family. There is tons of art and culture to be explored along with beaches, parks and other outdoor activities. Some activities  has enjoyed with his friends and family include whale watching and visiting the San Diego Zoo.
Follow Bryan Szweda on Twitter for more travel adventures and travel tips and tricks.